no comments
Categories:
Bus Company in Fatal Accident Had No Insurance, Fake License Plate
A young woman fell from the bus and was hit by other vehicles.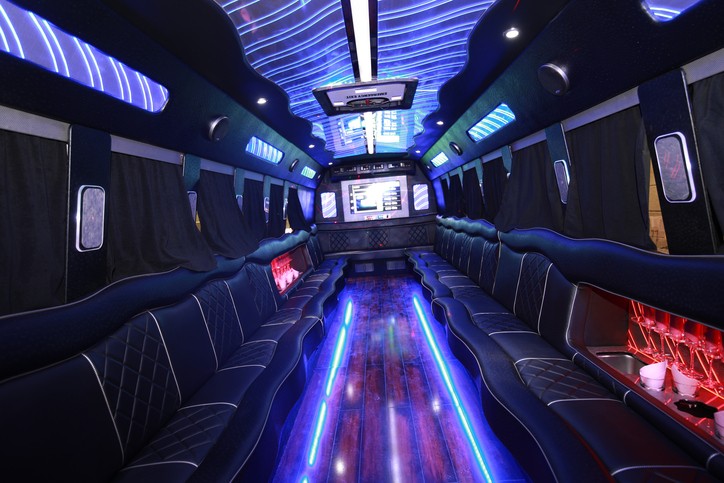 A recent tragic accident in North Carolina has highlighted the need for caution when using charter buses — including party buses and limousines. The tragedy occurred in Charlotte, where a group of college students rented a party bus for a night on the town. They apparently did not realize that the company that they rented the bus from may not have been quite as honest as advertised.
According to reports, a 20 year old woman was riding in the party bus with a group of friends when she fell from the bus. She was then struck by other vehicles and was killed. While other members of her group were drinking, it is not known if the victim in this case was also drinking. The owner of the bus company, Charlotte Party Charter, was cited as a result of the accident. It turns out that the bus was not insured, and it had a fake license plate at the time of the accident. The North Carolina Highway Patrol now has custody of the bus to examine it for equipment violations.
According to a Beverly Hills personal injury attorney, renting a bus can be both fun and responsible, particularly if you plan on drinking. However, just because a company offers buses for rent does not mean that those buses are safe. Fortunately, there are ways to protect yourself.
First, you can do some basic research about the bus companies that you are considering. There are various websites and apps, such as SaferBus, that offer information on private bus charters. You can look for any red alerts about the bus company, and check for any past citations. Before you book, you should also talk to the bus company itself, and ask for basic information, such as about the driver's qualifications and if the bus company has valid insurance.
Second, once you are on the bus, pay attention to your surroundings, including the driver. If your driver appears to be intoxicated or is not paying attention to the road, don't wait for something to happen — call 911. Remember that even a smaller party bus is still a large vehicle, and you likely won't be buckled in, so driver safety is the number one priority.
Third, even though you are being driven, remember that you are in a moving vehicle. Be careful, and follow the rules of the bus. Always use common sense when riding in a bus (even a party bus), which means keeping your hands and feet inside of the vehicle, and remain seated when the bus is moving.
If you are hurt in a bus accident, you may be able to recover money for your injuries. A skilled Beverly Hills personal injury attorney can work with you to help you put together a case for compensation. At Perlmutter and Pourshalimi, our experienced Beverly Hills personal injury attorneys stand for victims of bus accidents and all other types of accidents. We offer free initial consultations, and stand by you through each step of the process. Contact us today at 310-295-2236 or contact@pandpfirm.com to schedule a free initial consultation.