no comments
Categories:
Tags:
National Safety Council Report Finds that Police Reports Often Fail to Capture True Cause of Car Accidents
The true cause of collisions is often not accurately reported.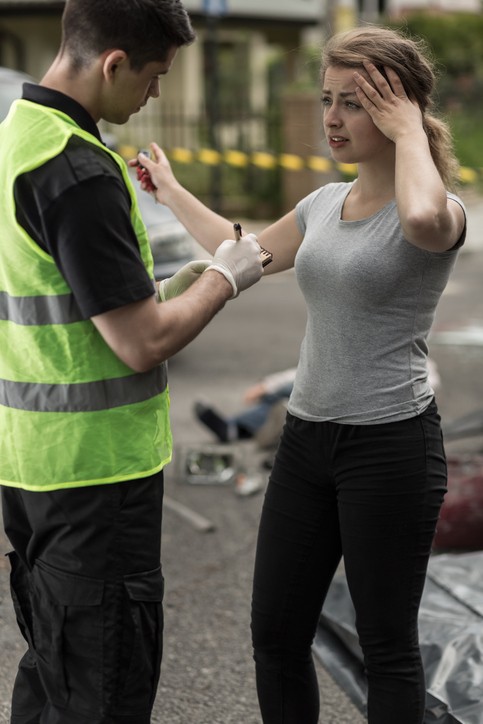 The National Safety Council (NSC) recently released a report that highlights the inadequacy of many police reporting systems — and explains how the failure of law enforcement to capture necessary data about car accidents can make us all less safe on the country's highways and roads. While not every car crash results in a police report, most serious accidents, including those involving injury or death, do result in law enforcement involvement. Yet even when the police arrive on the scene to investigate an accident, they often do not gather the information necessary to ascertain the true cause of a collision or wreck.
According to the report, no state law enforcement agency in the United States fully captures all of the data that is necessary to understand the real cause of car accidents. The NSC found that:
47 states did not note the use of infotainment systems;
50 states did not include the use of advanced driver assistance technologies;
32 states do not have fields on their reports to record hands-free cell phone use;
26 states lack fields to note texting while driving;
No state has a field or code to allow police to record the level of driver fatigue at the time of the accident;
Only 18 states have a place for police to record the specific type of drug identified in a positive drug test;
Only 15 states capture teen driving restrictions.
Because the data from these police reports is incomplete, both state and federal agencies are not able to get a full picture of what is causing car accidents — and are therefore unable to fund safety initiatives or enact new laws to help ensure that all drivers are safe on the roadways.
According to a seasoned Beverly Hills personal injury attorney, the number of fatal car accidents in the United States continues to rise each year. In 2016, approximately 40,000 people were killed in car accidents in the United States. This represents a 6% increase from 2015, and a 14% increase from 2014. Without accurate crash data from police reports across the country, it is difficult to know what exactly is causing this increase in accidents — and how lawmakers can take steps to make all drivers safer.
I you have been injured through the negligence of another driver, then you deserve to be compensated for your injuries. A well-drafted police report that includes the information described above can help your case, particularly if the driver is at fault because he or she was too drowsy to drive safely, was driving under the influence, or was using an electronic device while driving. A skilled Beverly Hills personal injury attorney can use the information from a comprehensive police report to make a strong case for liability — and for you to recover for your damages.
At Perlmutter & Pourshalimi, we offer high quality legal representation to Californians who have been injured in car collisions and all other types of accidents. We accept personal injury cases on a contingency fee basis, which means that we never charge a fee unless we recover money for you. Contact our firm today at 310-295-2236 or contact@pandpfirm.com to learn more about how we can help you if you have been injured in an accident in Beverly Hills or the surrounding areas.