no comments
Categories:
Tags:
When Must Employees Be Paid for Travel Time?
Travel time is typically not compensable, unless it is beyond an ordinary commute.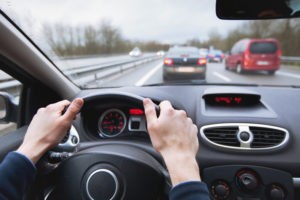 If you are like most employees in the American workforce, you probably have to travel at least some distance in order to get to work. Whether you bike, take public transit, walk or drive your own car to your place of employment, chances are good that you have at least a bit of a commute. You might even be required to leave your job site to go elsewhere during the day. This can raise the question of when exactly your boss must pay you for your time. If you sit in traffic for an hour or two every day, does that count as work time? What about if you have to go to a different site instead of your office one day?
Unfortunately, employers are not usually required to pay for your commute — not even in the greater Los Angeles area, where it can take quite a long time to travel a relatively short distance. However, if you are required to work somewhere other than your regular place of work, then your employer may have to pay you for the time that you spend driving. Under California law, there is a difference between "travel that the employer specifically compels and controls…and an ordinary commute that employees take on their own." Morillion v. Royal Packing, 22 Cal.4th 575, 587 (Cal. 2000). According to a Beverly Hills employment lawyer, an ordinary commute would be the daily drive that you take to work, while compulsory travel might be the day that your employer sends you to work on a remote job site, which may require you to spend twice as long sitting in traffic. The question of how you will be paid depends on the location of the job site in relation to your primary work location.
For example, if you typically work at an office right in the heart of Beverly Hills and your employer instructs you to go work at an office in Malibu for the day, then you would be driving approximately 22 miles away from where you normally go each day. The amount that you would be compensated would be the difference between the time that (1) it typically takes you to drive from your home to your regular job site in Beverly Hills and (2) it takes you to travel from your home to Malibu. Depending on where you live, it could take substantially more time for you to make that drive — and your employer should compensate you for the extra time that you spend getting there.
The question of being compensated for travel time can be complicated, particularly because many employers may be unfamiliar with the law or may take advantage of employees' unfamiliarity with the law to avoid paying them their full wages. That is why it is critical that you consult with a Beverly Hills employment lawyer if you believe that your employer is not paying you for time that you have spent traveling. An experienced attorney can advise you of your rights, including whether you are entitled to compensation for hours spent traveling to and from work sites.
If you need a skilled Beverly Hills employment lawyer, contact Perlmutter & Pourshalimi today at 310-295-2236 or contact@pandpfirm.com to schedule a free initial consultation. We will work with you to determine if you have a right to compensation for travel time, and will advise you of your rights and responsibilities under California law.